What is neoTV?
What is neoTV?
A new concept for interactive television!
Modern way of life demands a modern approach to watching TV. NeoTV offers just that. Not only does it offer all commodities of a modern way of watching TV, such as pausing, rewinding and recording live programme, including the electronic programme guide, neoTV offers all these benefits on any device and wherever there is internet access.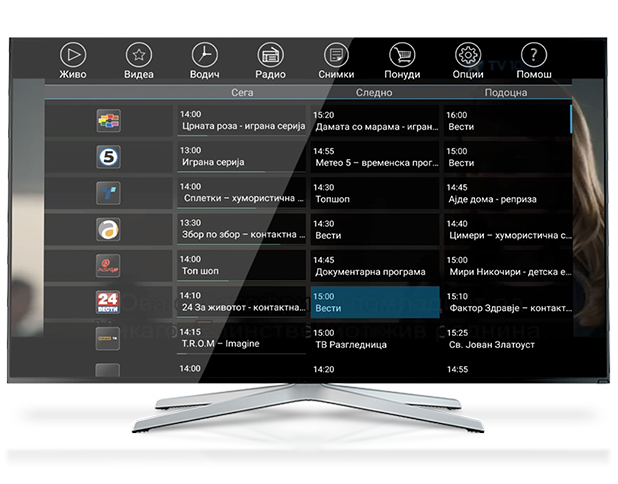 An interactive television
NeoTV offers all commodities of IP TV. You can pause, rewind or schedule recording of a live programme through the electronic programme guide (EPG). The options for parent control, archived recordings of the entire programme of the national channels of the previous three days, as well the option to listen to radio stations are all included. What makes neoTV even better is that one TV set can have more than one profile with different settings, so whoever logs into the neoTV will have access to his/her favorite channels previously chosen.
A modern device for the most impressive experience
NeoTV uses Android™ based device that offers advanced options and sets the watching of TV to a higher level. It works on the new LCD television sets and the old CRT television sets alike. Based on the Android™ platform, the neoTV device allows you to install all applications you use on your mobile phone as well. The device is completely open and you can download and use any desired application from the Google Play Store.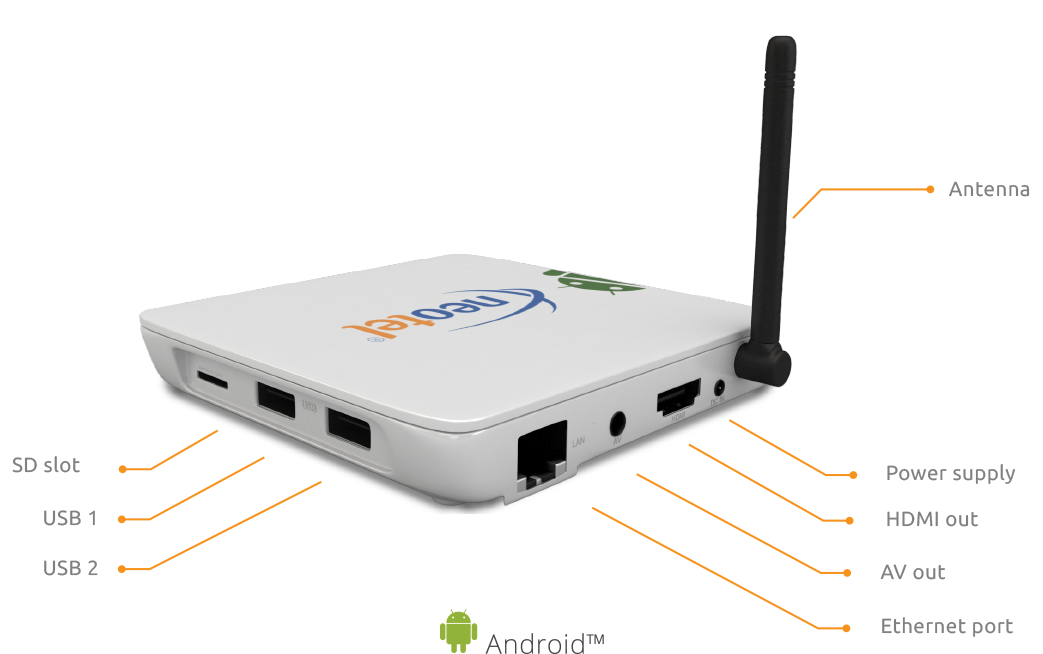 Do you want more information?
Call us on
02/55 11 155
or leave you contact in the field bellow
What is neoTV?
What is neoTV?
What is neoTV?
Дознајте повеќе на
(02) 55 11 155
или оставете го вашиот број
за ние да ве контактираме